Summer Sky Watching Is About To Get Interesting With Planets Near The Moon & Annual Meteor Shower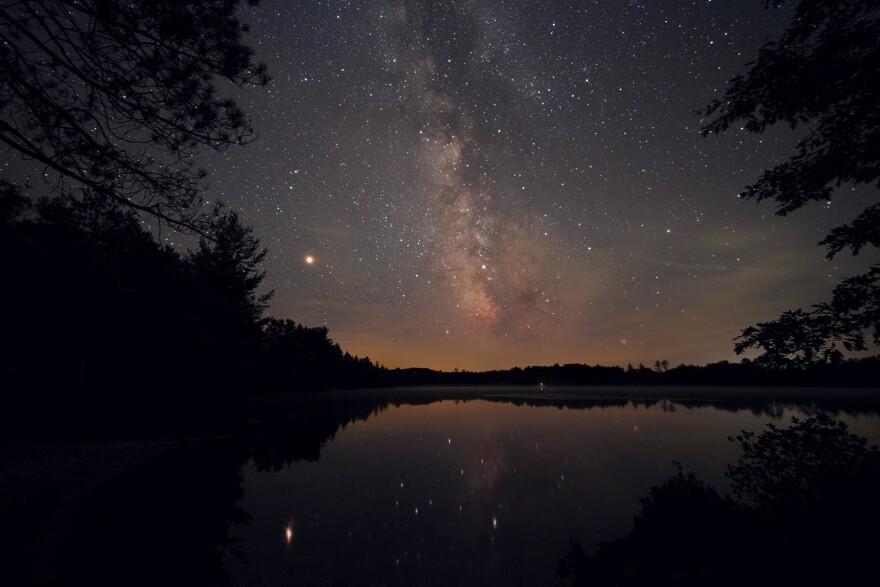 Several "celestial events" will be available to see in the night sky over the next week or so. WEMU's Lisa Barry talks with Saline amateur astronomer Dr. Brian Ottum who explains what planets will appear close to the moon in the coming days and shares tips for seeing the annual Perseid meteor showers.
If you're looking at the moon on August 9th, you'll likely notice Jupiter very close by. Then, two nights later on August 11th, Saturn will be quite visible close to the moon.
Saline amateur astronomer Dr. Brian Ottum says sky watchers are also getting ready for the annual Perseid meteor showers, hopefully viewable next week. He says the best way to see them is to move away from suburban or city lights and says, due to the current moon phase, the later in the night you watch, the more meteors you're likely to see. Dr. Ottum advises sky watchers to lie on a blanket and just look up, not in any particular direction to see the bright fireballs streaking across the night sky.
Non-commercial, fact based reporting is made possible by your financial support. Make your donation to WEMU today to keep your community NPR station thriving.
Like 89.1 WEMU on Facebook and follow us on Twitter
— Lisa Barry is the host of All Things Considered on WEMU. You can contact Lisa at 734.487.3363, on Twitter @LisaWEMU, or email her at lbarryma@emich.edu