News from Lansing. The centerpiece of the network is its award-winning state Capitol bureau. As a member of MPRN, our Capitol staff covers the governor's office and executive agencies, the Legislature, and appellate courts. The MI Public Radio Network is a consortium of 10 licensed public broadcasters with 31 transmitters serving nearly 900,000 listeners statewide. MPRN stations are committed to sharing resources to get news and information to public radio listeners all across Michigan.
Flint Residents Protest At Michigan Capitol On Water Crisis Anniversary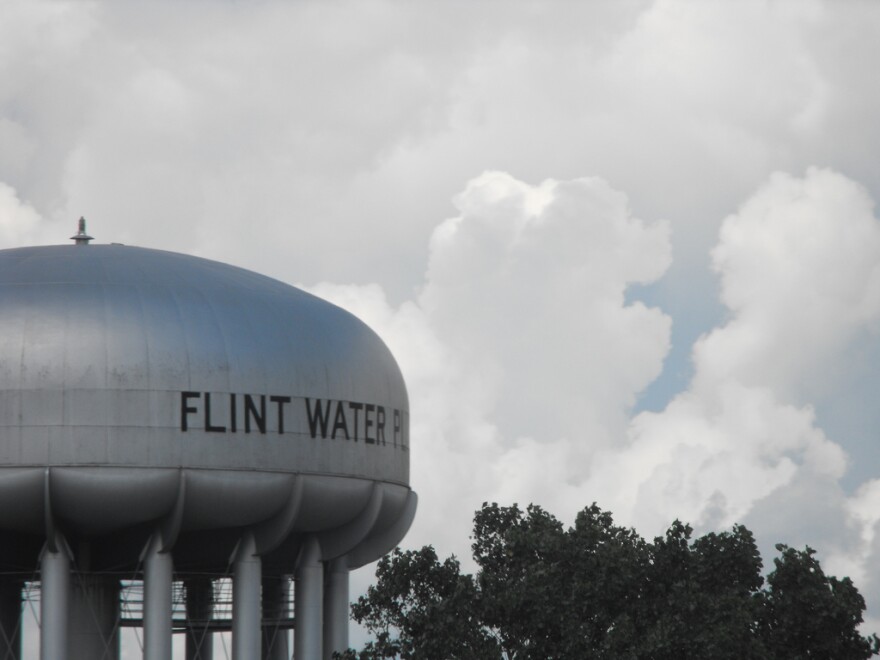 Four years is too long to go without clean drinking water. That was the message of a busload of Flint residents yesterday who marched in downtown Lansing.
They carried signs that said things like, "Declare Flint a disaster area." Some carried a large coffin made out of cardboard that said R-I-P Lead Kills. About 100 people from Flint don't want the state government to forget that – even years later – Flint is in trouble. Lela McGee-Harvey lives in Flint.
"We hurt in our city. But we will not stop fighting. That's why we're here – No justice! (No peace)"
Governor Rick Snyder stopped giving residents free bottled water this month. Recent tests show the water is safe. But Flint residents say they don't trust him – or the water. Not until all the lead pipes are replaced.
Non-commercial, fact based reporting is made possible by your financial support. Make your donation to WEMU today to keep your community NPR station thriving.
Like 89.1 WEMU on Facebook and follow us on Twitter
—Cheyna Roth is a reporter for the Michigan Public Radio network. Contact WEMU News at 734.487.3363 or email us at studio@wemu.org