Whitmer: "Speed Is Great, But Accuracy Is Paramount"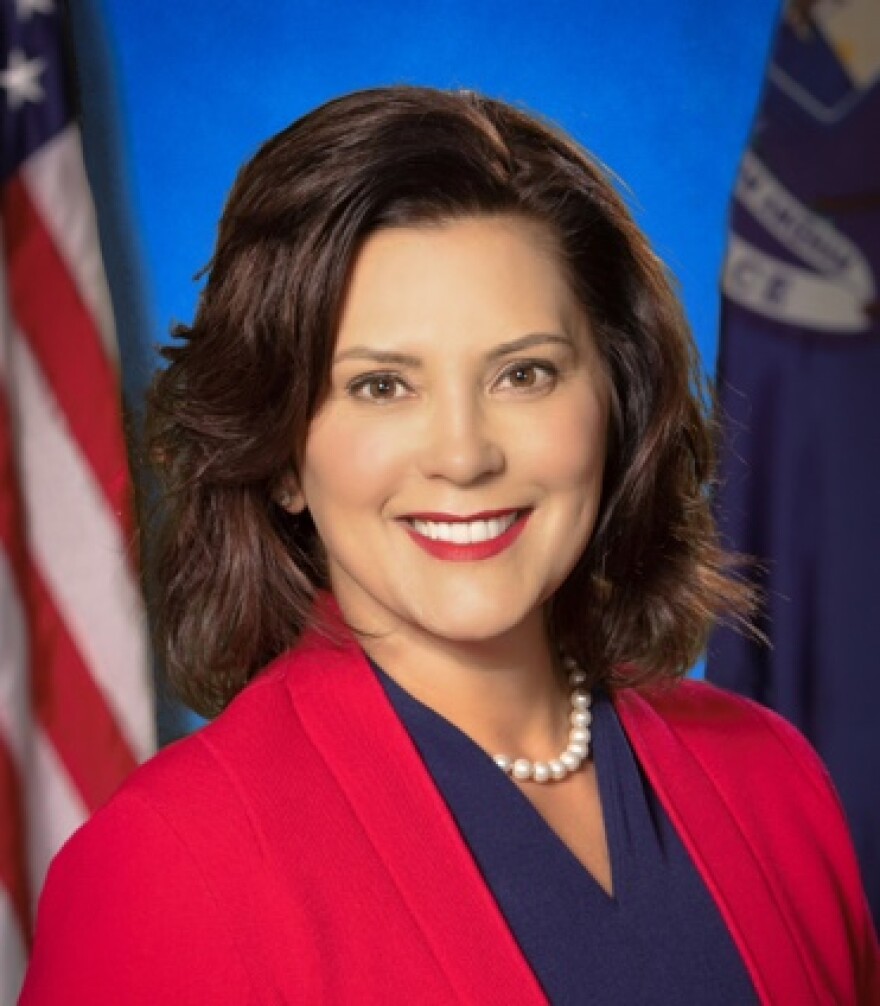 Today's elections will be historic in many ways: A record number of absentee ballots cast in a swing state in the midst of a health crisis. Governor Gretchen Whitmer spoke with Rick Pluta about dealing with an election cycle where passions run hot and tempers are short.

Q: What actions are you ready to take using the powers at your disposal to ensure safety at the polls – and that is including addressing the presence of firearms?
A: "Well, one of the things we know is we have always had laws on the books that make it illegal to try and intimidate fellow voters. No one wants to mess around. We want to ensure that people can go to the polls and cast their vote free of any sort of intimidation and we take that very seriously. So I'm working very closely with the Secretary of State (Jocelyn Benson) and our Attorney General (Dana Nessel), working closely with local law enforcement and elections officials to make sure that we are able to once again deliver a safe election with which we all have confidence in the will of the people being done and the outcome being reflective of the actual votes being cast."
Q: Same question regarding using the powers at your disposal to ensure safety, order, and confidence between when the polls close and when the results become clear.
A: "I've said this on many occasions and I'm going to say it many times again, I'm sure, between now and when we have a vote that has been tallied: It is really important that people recognize this is a historic election. We're going to have an outcome that reveals more people have voted in this election than we've ever seen before. And so many availed themselves of this new ability to vote safely from home. We amended our constitution in '18, so this is a new ability that we have because of that. It's just simply going to take longer to get everything counted. So we want people to know the Secretary of State is saying we will have a count, probably by Friday. We're hoping that it's earlier than that, and I think that's very possible. But we're going to communicate very regularly, and be very transparent about where we are in the process so that voters can have confidence that we have an accurate count. Speed is great, but accuracy is paramount."
Q: Now between that time between when the polls close and knowing the results, what can you do in that period in terms of the use of law enforcement and other resources to ensure safety and confidence?
A: "We are working very closely with local officials, municipal leaders, local law enforcement leaders. We are calling on Americans everywhere, Michiganders, in particular, to get their vote in, to cast it, and then to return home. We know that we are still in the midst of a global pandemic. So cast that ballots, and then you can go home and hope we have some returns to watch on Tuesday. It might not be until Wednesday or Thursday, and we're going to do everything we can to work with our locals to keep people safe in the interim."
Q: How are you going to know when to act and what to do if there are civil disturbances related to the election?
A: "I think one of the things about 2020 is that it has – there is an upside to some of the things that have happened this year, is that we're working very closely with our local leaders. Michigan has shown that we can navigate tough conversations and tough moments by working together. We're going continue to do that. I'm grateful for the leadership of our Attorney General, who is working very closely with local law enforcement, our Secretary of State, who is working very closely with our local clerks, and will be moving swiftly and sharing information in real time over the course of the coming days, as we have been over the course of the past few months."
Q: Have you reached out to Republican leaders to issue some type of joint statement calling for a peaceful process?
A: "You know, Rick, I think that's an excellent idea. There are a number of Republican leaders who have been echoing that and I do think that's important, and I think you'll see more of that."
Q: Governor Whitmer, thanks for your time.
A: "Thank you. Stay safe."

Non-commercial, fact based reporting is made possible by your financial support. Make your donation to WEMU todayto keep your community NPR station thriving.
Like 89.1 WEMU on Facebook and follow us on Twitter
— Rick Pluta is the Managing Editor and Reporter for the Michigan Public Radio network. Contact WEMU News at734.487.3363 or email us at studio@wemu.org