Ann Arbor Officials Seek Resident Input To Help Curb Deer Population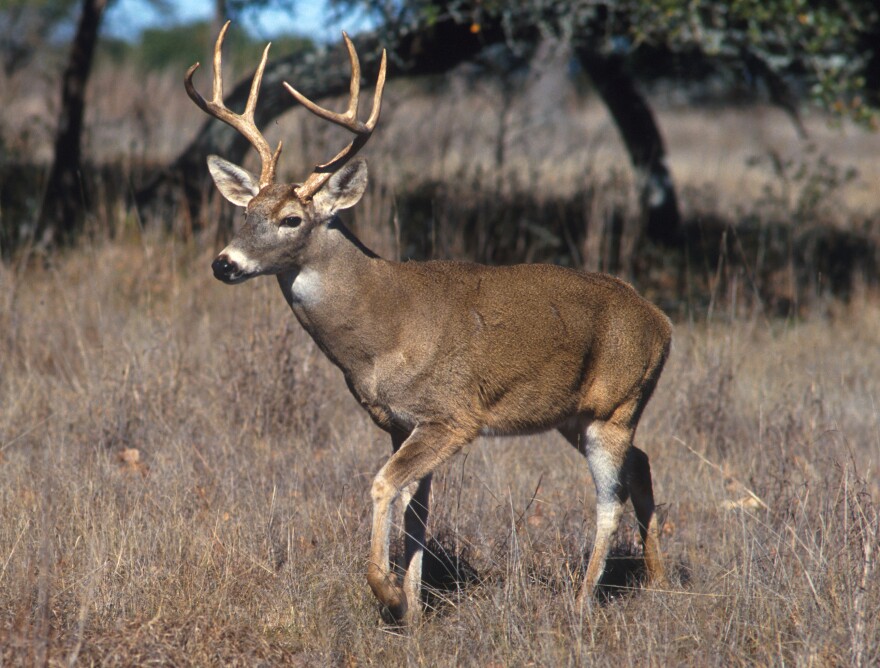 The Michigan Department of Natural Resources cautions against knee-jerk solutions to curbing wildlife populations.
Ann Arbor officials continue to seek residents' thoughts on the city's deer population, with some in the community believing the herd needs to be thinned.
Michigan Department of Natural Resources biologist, Kristin Bissell, says a specific goal is needed before any proposal to reduce the deer population can be considered. Bissell warns that controlling natural populations is not a quick fix, because "any time you're doing population level management ... you're committing to something long-term, because populations are constantly trying to rebuild themselves."
However, Bissell does note that communities that have spent time and money on reducing their deer populations have seen reductions in deer/vehicle accidents and other conflicts with the animals.
Community members can leave their feedback about deer through an online survey at the Ann Arbor open city hall website.
Like 89.1 WEMU on Facebook and follow us on Twitter— Andrew Cluley is the Ann Arbor beat reporter, and anchor for 89.1 WEMU News. Contact him at 734.487.3363 or email him acluley@emich.edu.