0000017d-4e0c-dda1-a7fd-4fde73920000
Ann Arbor City Council Candidates On August Primary Ballot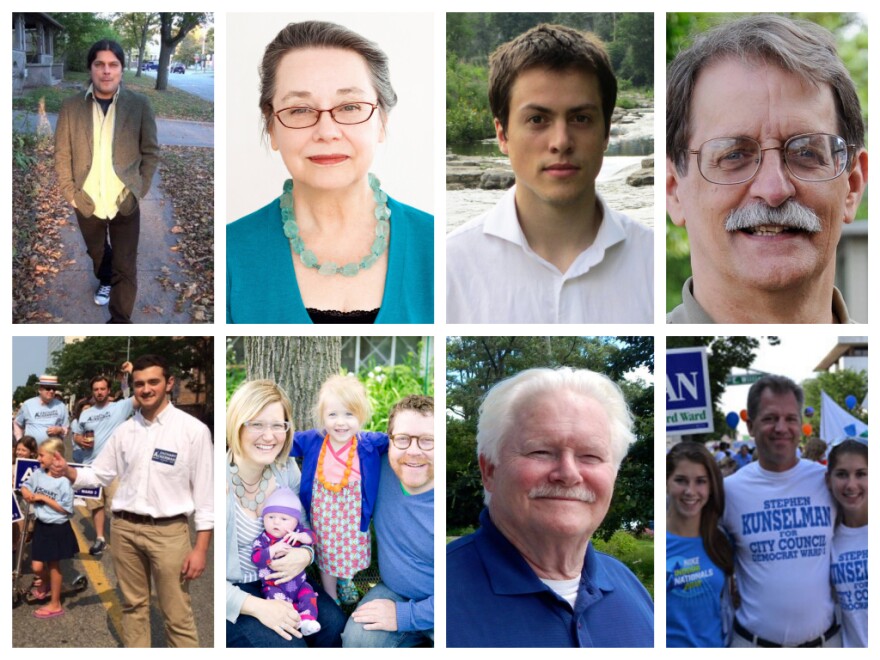 We're just a day away from another election day in Washtenaw county. This primary election will only affect those who are registered to vote in Ann Arbor. There will be a total of 8 council candidates in 4 races on August ballot. Here you will find information from WEMU's Jorge Avellan on each of the contested races.
Stay tuned to 89.1 WEMU for election previews on Monday and full result of the winners on Tuesday night by following our Facebook and Twitter accounts.
Not sure if you're registered, or don't know where your polling location is to vote in the August Primary Election?
Visit the Michigan Secretary of State website – it has voter information and polling locations. Additionally, 89.1 WEMU does not endorse candidates for any election, though you can find more information on each candidate below.
Ann Arbor City - Ward 1 Council Member

Will Leaf willleaf.com
Sabra Brieresabrabriere.org
(Full report on 1st found here.)

Ann Arbor City - Ward 3 Council Member

Stephen Kunselman kunselmanforcouncil.com
Zachary Ackerman ackermanforcouncil.com
(Full report on 3rd ward found here.)
Ann Arbor City - Ward 4 Council Member

Jaime Magiera www.jaime4a2.org
John Eaton eaton4council.org
(Report on 4th Ward found here.)

Ann Arbor City - Ward 5 Council Member

Mike Anglin voteformike.org
Chip Smith chipforcouncil.com
(Report on 5th Ward found here.)
The Ann Arbor City Council Primary elections will be held tomorrow. Polls open at 7am tomorrow morning and close at 8am Tuesday night. Follow WEMU on Facebook, Twitter and our website at for election results as they happen on Tuesday evening. Then join us for a full wrap-up of the elections during Morning Edition on Wednesday.