Art & Soul: There Is Healing In Dance, According To Ypsilanti Choreographer & Dancer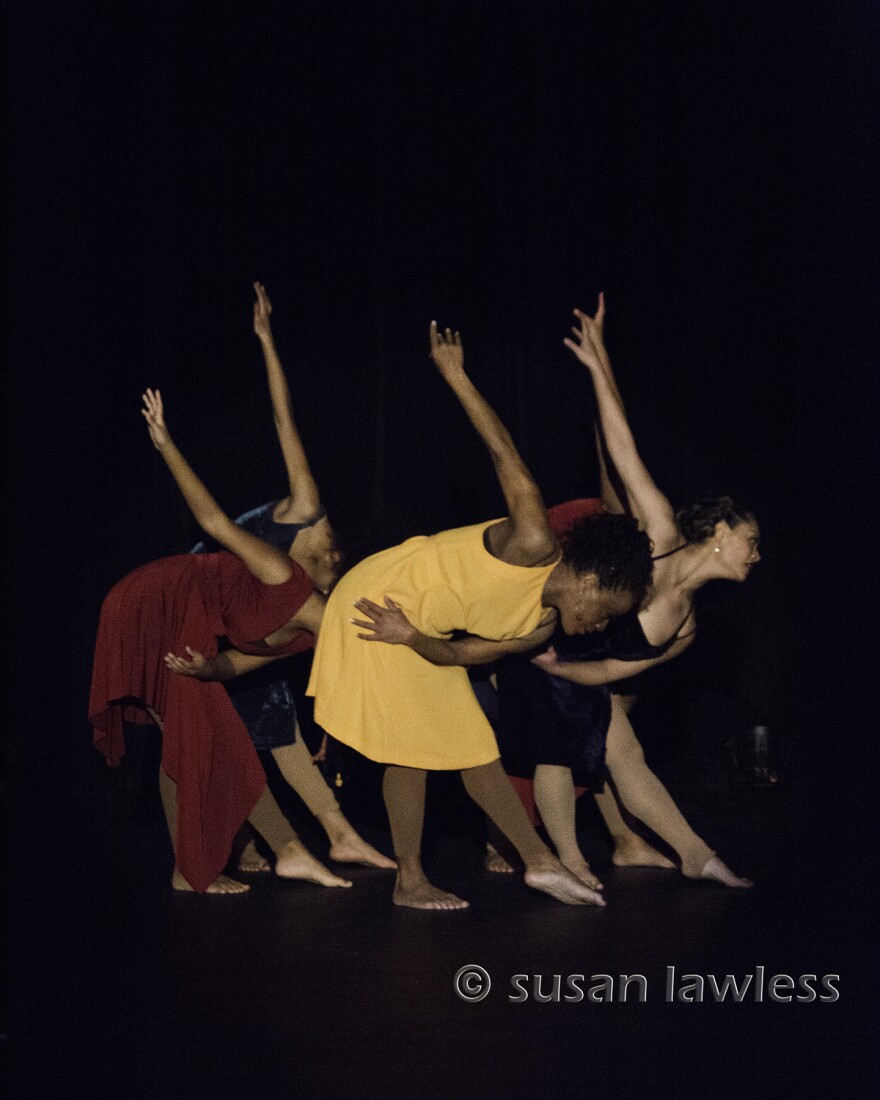 This week, "Art and Soul" is about the performance arts. Despite being in a pandemic, Ypsilanti dancer and choreographer and vice chair of the new Ypsilanti Arts Commission Gina Danene Thompson is still looking for ways to keep moving and keep healing with dance. She talks with WEMU's Lisa Barry about a recent "driveway dance" she recorded and shared and plans to keep connecting with the community even during a global health crisis.
Gina Danene Thompson did a TED talk and says her goal as a dancer, choreographer. teacher, and of the dance company Pure Dance Ensemble is to "create a cathartic experience" through dance and create healing. She had just put on a big performance at the Riverside Arts Center in Ypsilanti last February shortly before things began to shut down due to the pandemic called "Beau Monde: An Anthology of Black Movement in America,'' which was an interactive performance that many people found very moving.
Thompson says she was inspired by the words of actress Meryl Streep, who said in a speech, "Take your broken heart, and make art."
Thompson is now in the process of putting together another performance that can be shared in a safe, socially distancing way with the community. Her recent dance recorded in her parents' driveway in Ypsilanti is included below.
Non-commercial, fact based reporting is made possible by your financial support. Make your donation to WEMU today to keep your community NPR station thriving.
Like 89.1 WEMU on Facebook and follow us on Twitter
— Lisa Barry is the host of All Things Considered on WEMU. You can contact Lisa at 734.487.3363, on Twitter @LisaWEMU, or email her at lbarryma@emich.edu