0000017d-4e0c-dda1-a7fd-4fde73920000
Ann Arbor Mayor Christopher Taylor Reacts To City Council Primary Races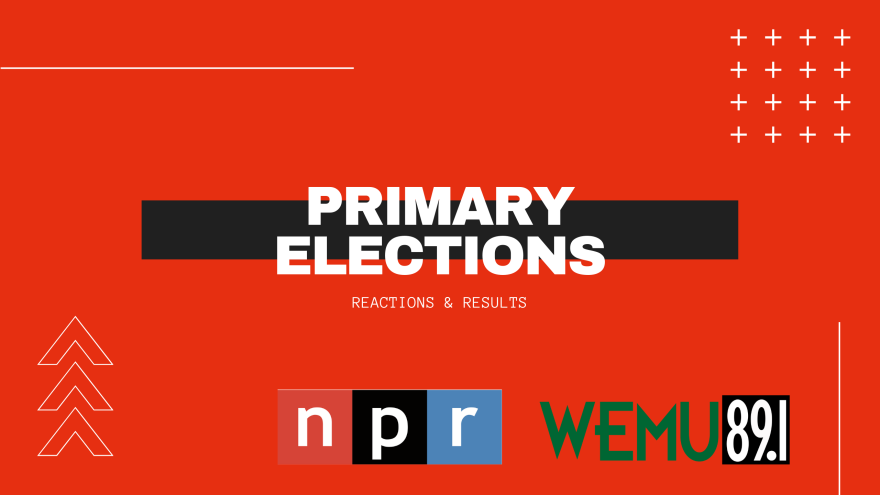 All five of the city council candidates endorsed by Mayor Christopher Taylor won on Tuesday night. In the process, three incumbents are out after the November general election. Mayor Taylor joined WEMU's David Fair to discuss the races and moving the city forward with new faces around the council table.
There were contested primary races in all five of Ann Arbor's city council wards. Mayor Christopher Taylor had been backing candidates in all five races in an effort to win more council support for his initiatives.
Three Ann Arbor City Council incumbents went down to defeat and all five of the candidates backed by Mayor Taylor won their races giving him majority support for the first time since the 2018 council elections.
Lisa Disch has unseated Ann Bannister in the 1st Ward. Jane Lumm lost her relection bid to Linh Song in the 2nd Ward race. Zachary Ackerman did not seek re-election in the 3rd Ward. Taylor-backed Travis Redina outvoted two others to win that seat. Jen Eyer has ousted Jack Eaton in the 4th ward. And, in the 5th ward, sitting councilman Chip Smith did not seek relection. That paved the way for Erica Briggs to complete the sweep. The primary winners will not face Republican opposition in November.
Non-commercial, fact based reporting is made possible by your financial support. Make your donation to WEMU today to keep your community NPR station thriving.
Like 89.1 WEMU on Facebook and follow us on Twitter
— David Fair is the WEMU News Director and host of Morning Edition on WEMU. You can contact David at 734.487.3363, on twitter @DavidFairWEMU, or email him at dfair@emich.edu