Easter Activities Can Be Found All Over Washtenaw County This Weekend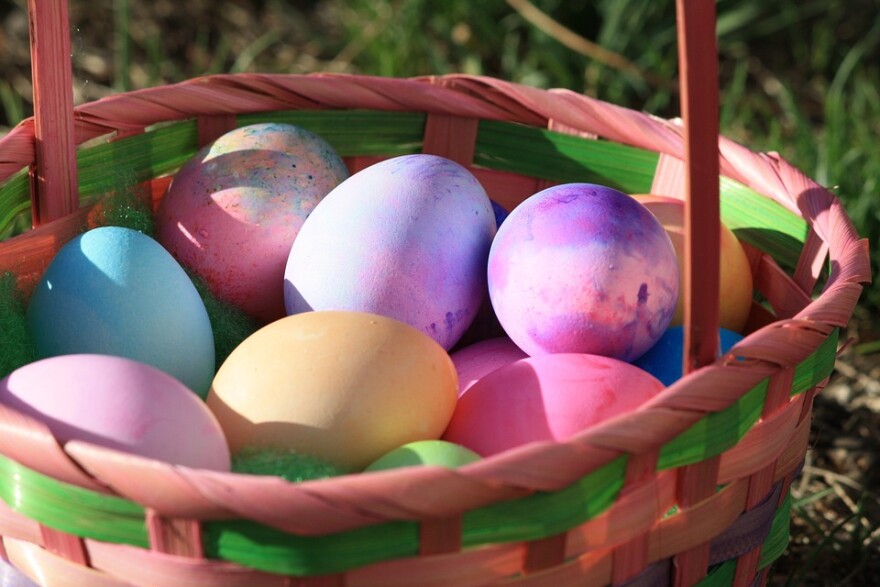 There are some "egg-stra special" activities happening locally for the Easter Sunday holiday.
The Ypsi Egg Hunt is scheduled for noon Easter Sunday in Ypsilanti's Riverside Park. The event is free and there will be a special hunting area for kids five and younger.
"Springfest in Saline" takes place on Saturday at the Saline Rec Center beginning at 11:30 in the morning with an egg hunt and a visit from the Easter Bunny.
Saturday is the day for the Pittsfield Township "Spring Eggstravaganza" at Lillie Park South. Beginning at 11 AM, there will be an egg hunt scramble petting zoo and Easter themed crafts.
And the Easter Bunny will be available for visits and pictures at Briarwood Mall from 11 AM until 6 PM both today and Saturday.
Non-commercial, fact based reporting is made possible by your financial support. Make your donation to WEMU today to keep your community NPR station thriving.
Like 89.1 WEMU on Facebook and follow us on Twitter
— Lisa Barry is the host of All Things Considered on WEMU. You can contact Lisa at 734.487.3363, on Twitter @LisaWEMU, or email her at lbarryma@emich.edu