0000017d-4e0c-dda1-a7fd-4fde73920000
Civic Matters: Election Day Arrives And Washtenaw County Further Considers An Equity Ordinance
Tuesday is primary election day! Polls will be open from 7am-8pm. Because of the election, Ann Arbor City Council has moved its meeting and crowded agenda to Thursday. And, the Washtenaw County Board of Commissioners will continue looking at an equity ordinance when it meets this week. Civic engagement oppotunities abound and WEMU's David Fair and the CivCity Initaitive's Mary Morgan have it covered for you in this week's edition of "Civic Matters."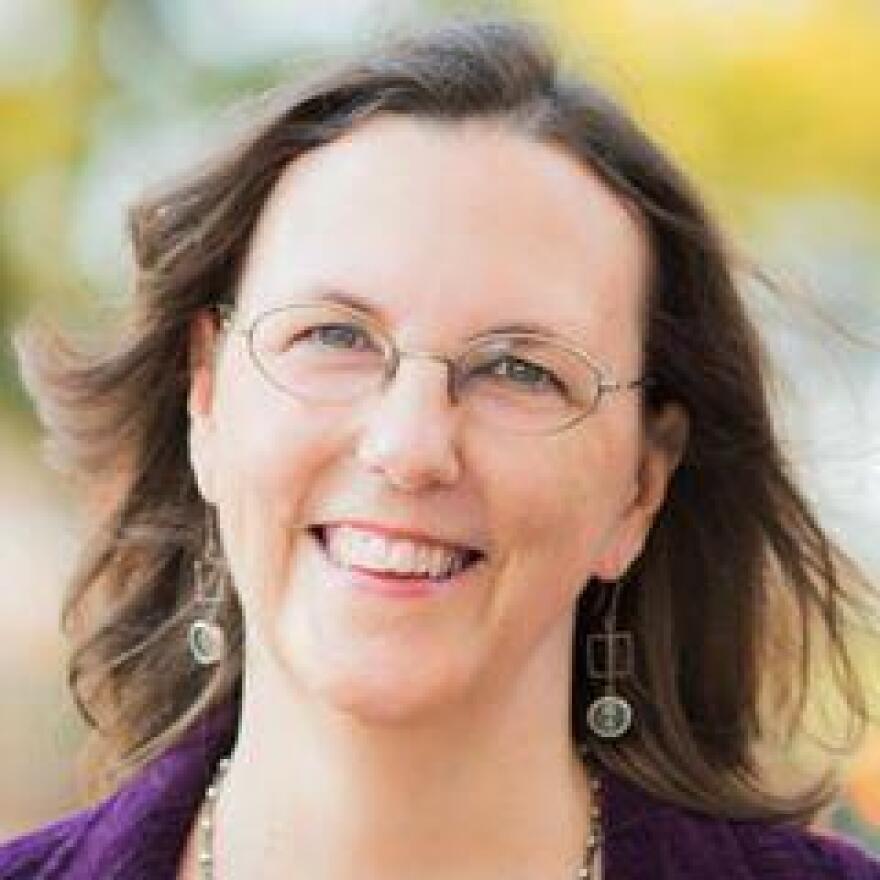 Mary Morgan brings a wealth of experience to the airwaves. While heading up the CivCity Initiative now, Mary was previously co-founder and publisher of the Ann Arbor Chronicle. Prior to that, she served as a reporter and editor for the Ann Arbor News when it was a daily, print edition newspaper.
This Week's Topics
• Election Day is finally here! Polls are open from 7 a.m. til 8 p.m. on Tuesday, Aug. 7 for the primary election. Remember: You must vote in either the Democratic, Republican or Libertarian primary – you can't vote for candidates in multiple parties, or your ballot will be void. Need to vote absentee? The deadline to apply for an absentee ballot is 4 p.m. today (Monday, Aug. 6) – and you must do it in person at your local clerk's office. Resources to see what's on the ballot include AnnArborVotes.org, Vote411.org, Michigan.gov/vote and of course WEMU!
• The day after the election, Washtenaw County commissioners will meet. On their agenda is a resolution to set a public hearing for Sept. 5, when they'll also take a final vote on an equity ordinance. They'll be taking an initial vote on the ordinance this Wednesday. If approved, it would create a countywide equity office with two employees and a $250,000 budget.
• Due to Tuesday's election, the Ann Arbor City Council meeting that's usually held on Monday will take place on Thursday, Aug. 9. The agenda includes a whopping 26 "consent agenda" items – a group of resolutions handled all in one vote. One of those would authorize restoring two-way traffic on First and Ashley. Another would put a tax renewal proposal for parks & recreation on the Nov. 6 ballot.


• Speaking of parks & rec, we know you're looking for a respite from politics, so how about volunteering in our city's parks system? The GIVE 365 program coordinates volunteer opportunities throughout Ann Arbor's parks system. Check out upcoming events – there's one on Wednesday at Scheffler Park – or sign up here if you have a group that would like to volunteer together. There's even a Junior Volunteer Club for ages 10-15! Click here for details about GIVE 365.



• Keeping with the outdoor theme, it's come to our attention that not everyone knows about the green roof and outdoor patio area at city hall. That's a knowledge gap we can fill. Used mainly by city staff, this outdoor space includes picnic tables and is accessible from stairs off of the sidewalk on Huron Street and Ann Street. During city hall business hours, you can also take the elevator to the 2nd floor and access the patio from there. City hall is located at 301 E. Huron, at the corner of Huron and Fifth. Read more about the city's green roof in this 2011 Concentrate article.
Non-commercial, fact based reporting is made possible by your financial support. Make your donation to WEMU today to keep your community NPR station thriving.

Like 89.1 WEMU on Facebook and follow us on Twitter
— David Fair is the WEMU News Director and host of Morning Edition on WEMU. You can contact David at 734.487.3363, on twitter @DavidFairWEMU, or email him at dfair@emich.edu